Welcome

to vitaline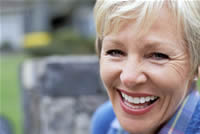 Vitaline is one of the UK's most advanced monitoring centres and has been helping to care, reassure & protect people for over 20 years.
Vitaline offers a range of services that are designed to keep you safe in your own home and able to live an independent lifestyle.
Based in Blackpool, Vitaline's friendly and approachable team is on hand every minute of the day - every day of the year. Assistance packages are designed to meet your needs and come at a very affordable price.
The Vitaline service is not aimed solely at people with health issues; it is available to anyone who feels vulnerable for any reason and who feel that they would benefit from the service e.g. anyone who lives alone who would feel more secure knowing that, if needed, help could be summoned at the press of a button.
TELECARE - provides a system where a host of sensors around your house are linked to the monitoring centre in Blackpool
LONE WORKER SERVICE - tell us where you are going and how long you intend to be there – if you don't let us know you are safe, we'll raise the alarm
Please note, calls to Vitaline may be monitored and recorded for quality and training purposes.
Vitaline Mission Statement
To provide all clients, regardless of age, gender, ability or ethnic background with a high quality, modern, flexible and forward-thinking service and to deliver the Vitaline service according to core values. To this end, the philosophical emphasis of Vitaline, in the delivery of the service, is: -
To provide high quality, non–discriminatory services that enable people to live as independent a life as possible, within their own community by delivering a service that encourages independence and promotes the fundamental values of individuality, choice, privacy, dignity, citizenship, rights and self – fulfilment.
To complement the client's own network of support as much as possible.